H.B. Zachry October Campus Calendar 🎃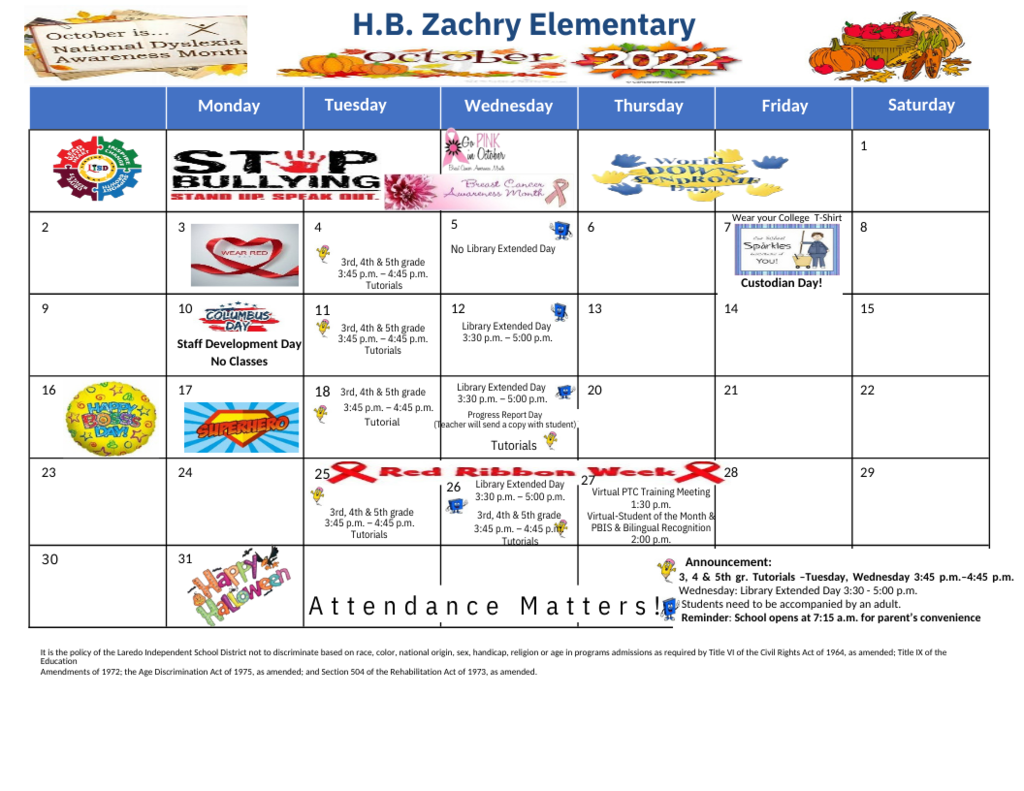 Friendly reminder! No classes on Monday, October 10th due to staff development. Classes will resume on Tuesday, October 11th.

Wear Red for Dyslexia on Monday, October 3rd! ❤♥❤

In support to all the children battling cancer, wear gold or yellow on Friday, September 30th 💛.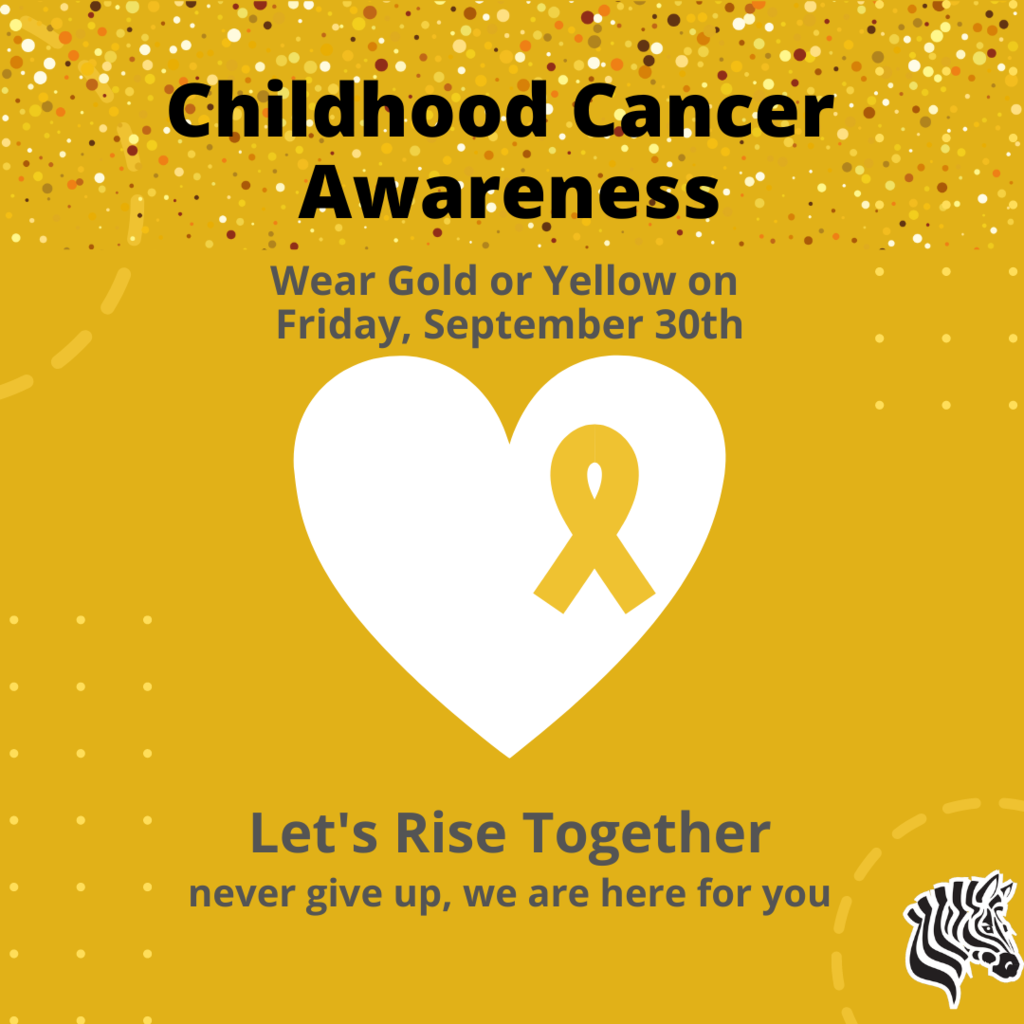 Zachry will be having our first Report Card Night on Wednesday, September 28th. 📝 We will see you here! 🦓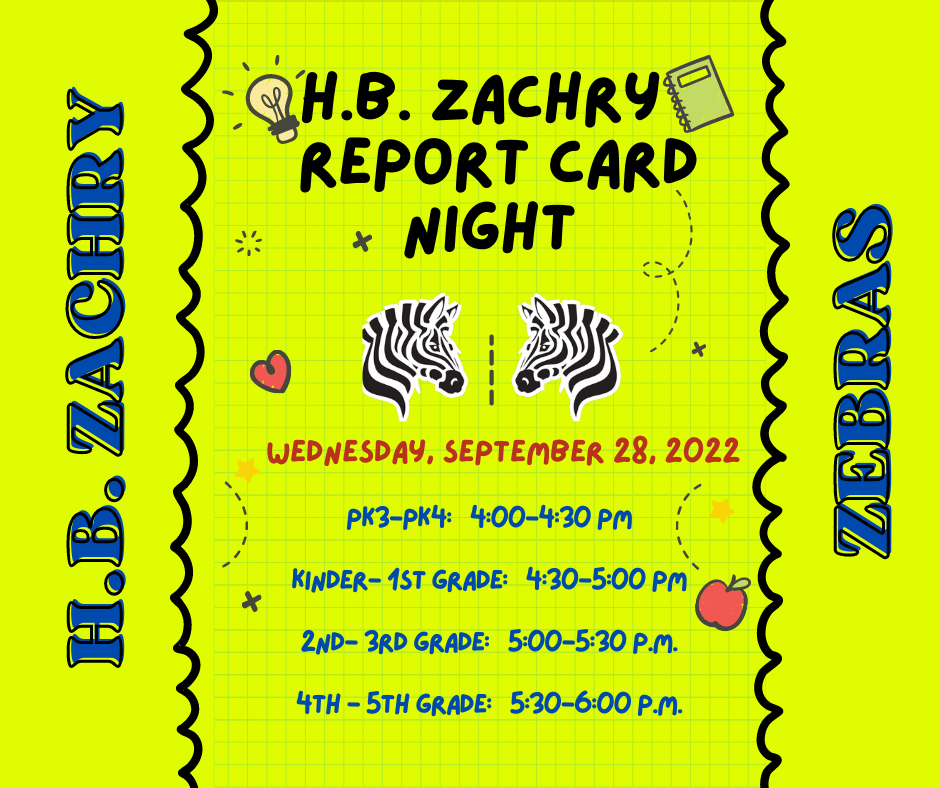 Parents, All students should be following the proper Elementary LISD Dress Code regulations for the school year. If there are any questions, please contact our offices.

Attention! Our Flu Clinic will be held on Thursday, September 29th from 8:30-11:30 AM in the Cafeteria. Pk3-Kinder - Parent MUST be present to receive the flu shot. 1st-5th grade- Parents do not have to be present, but consent forms MUST be submitted to their teacher.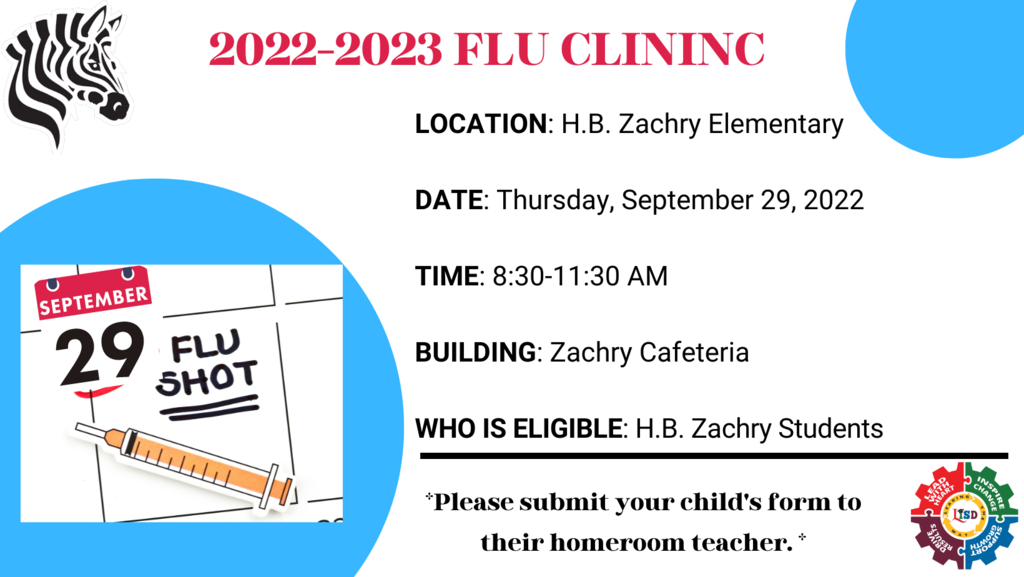 🍭Reading is Sweet! 🍭 Swing by with your child every Wednesday from 3:30-5:00 PM to read a book in our library! #LISD #ReadingisSweet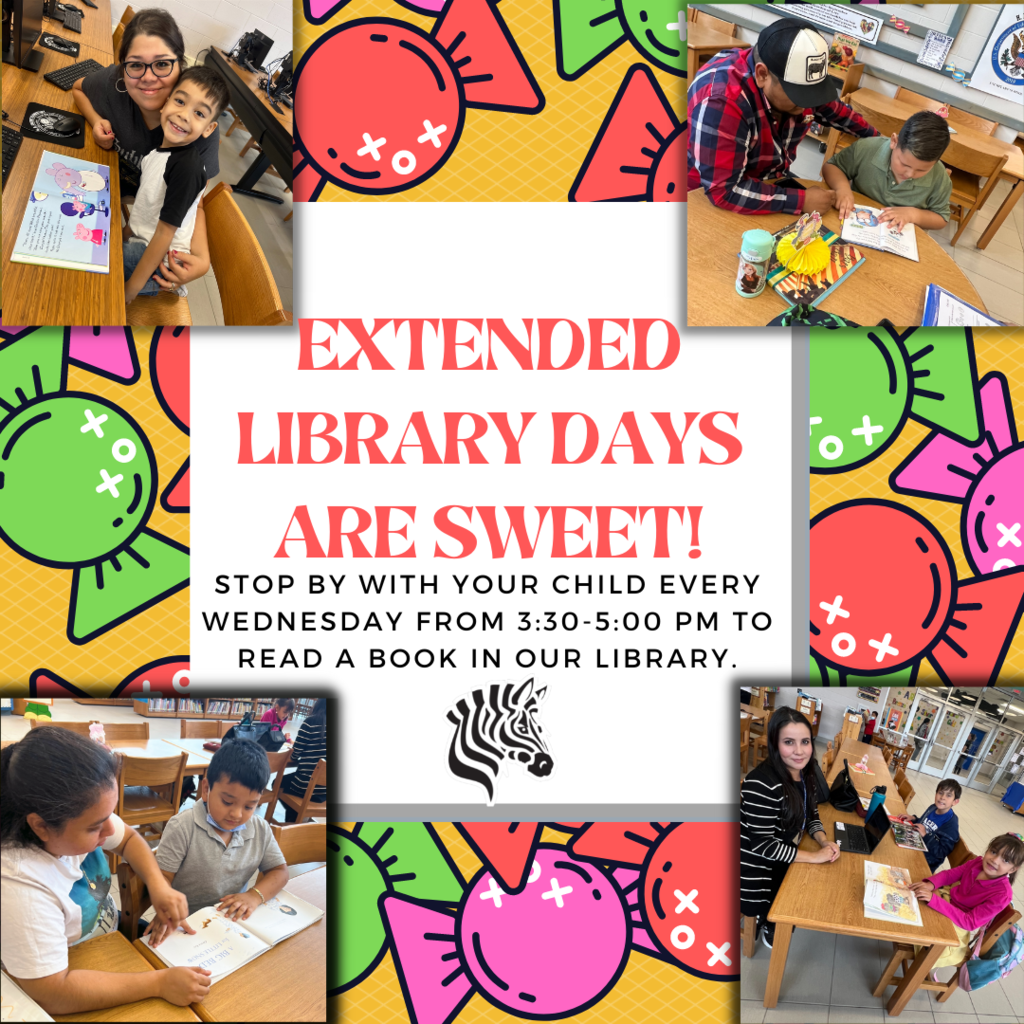 🏐5th Grade Volleyball Schedule🏐 Come out and support our Lady Zebras this season! Go Zebras! 🦓

🔔Staff Development Day 🔔 No Classes on Monday, September 19th. Classes will resume on Tuesday, September 20th.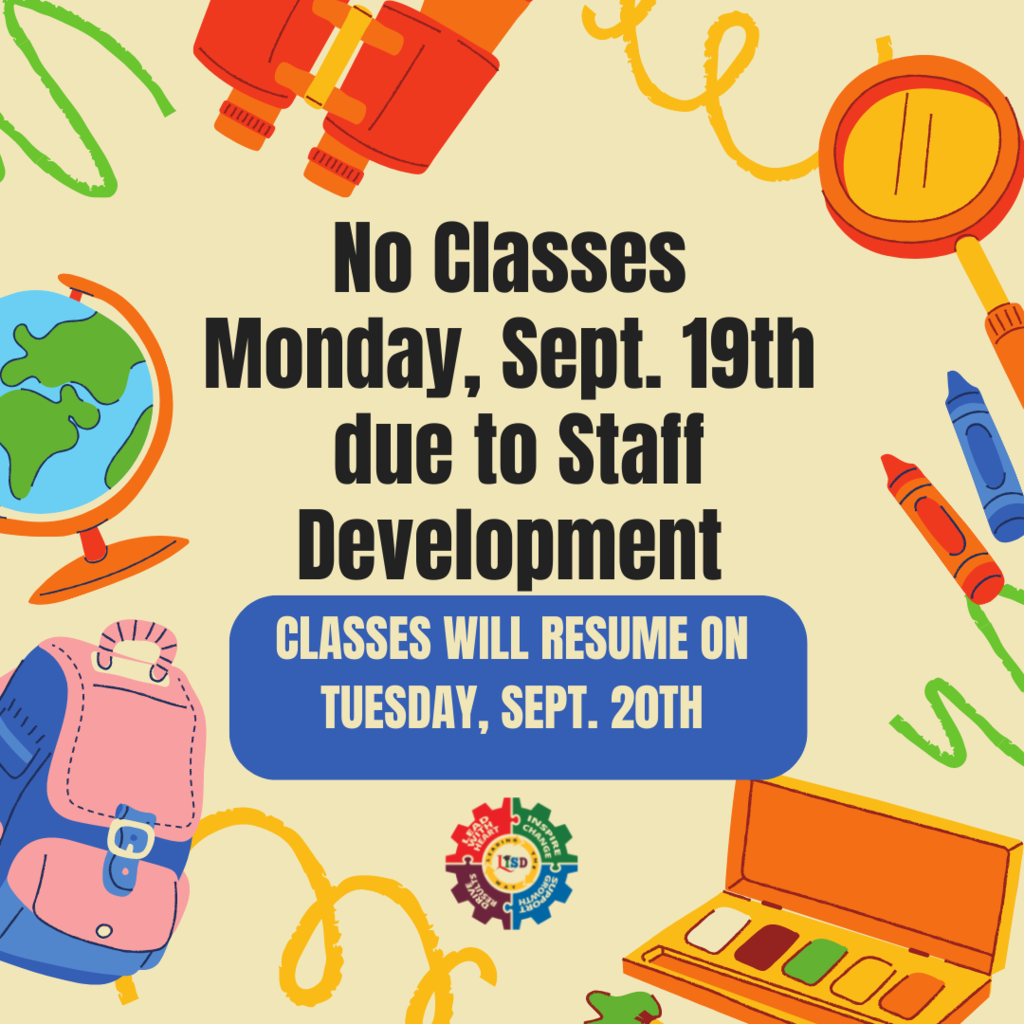 Celebrate Mexican Independence Day on Friday! Students may wear Mexican attire!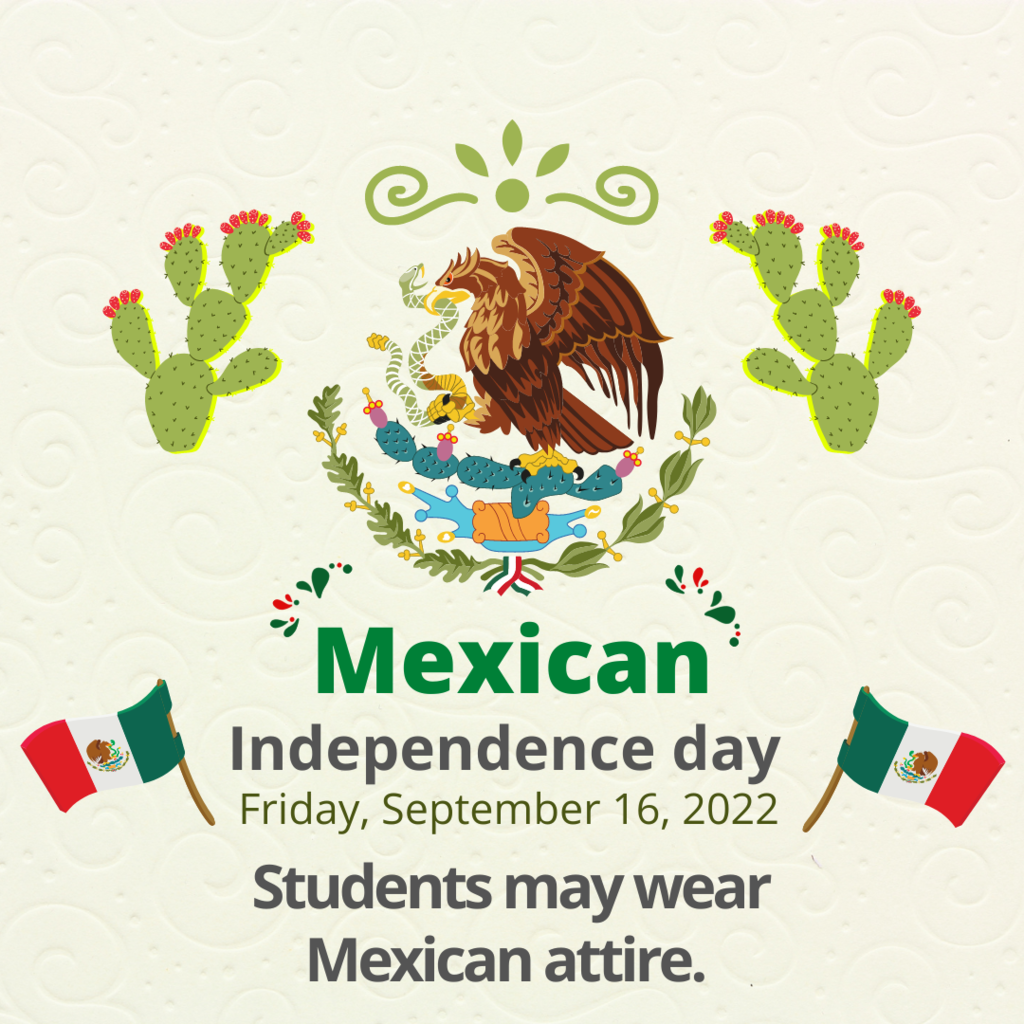 Today is Extended Library Day from 3:30 PM- 5:00 PM. We invite you to come in to sit and read with your child! 📚 #ReadingisSweet 🍭 #LISD

September Calendar!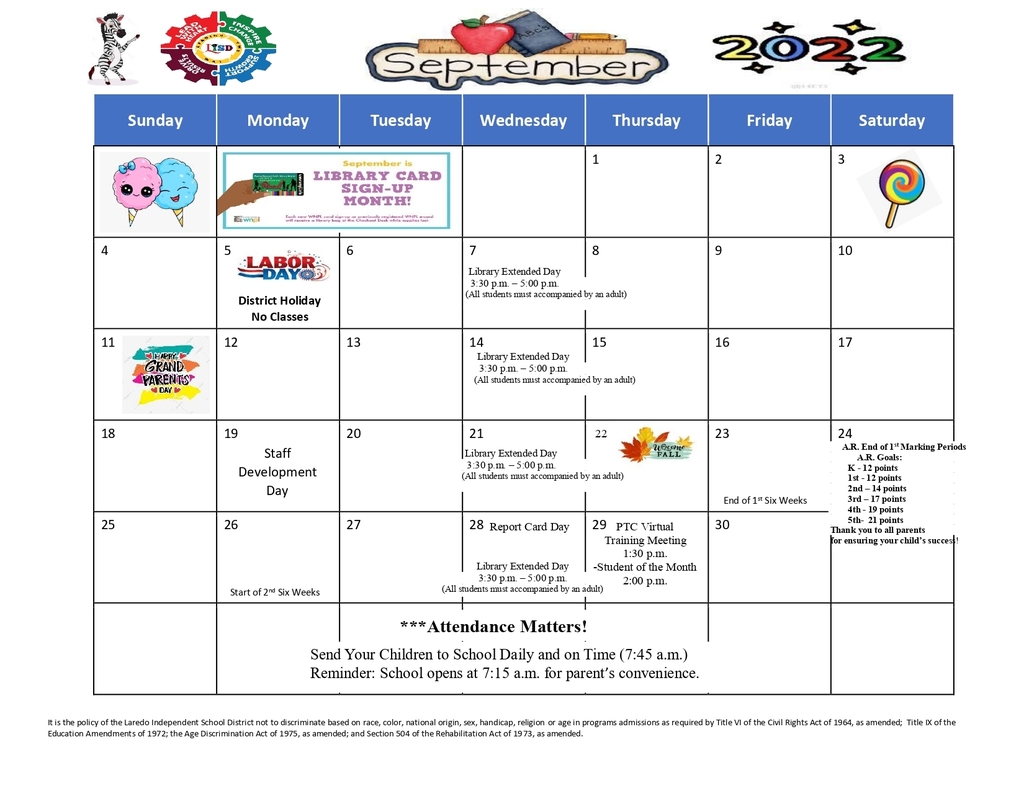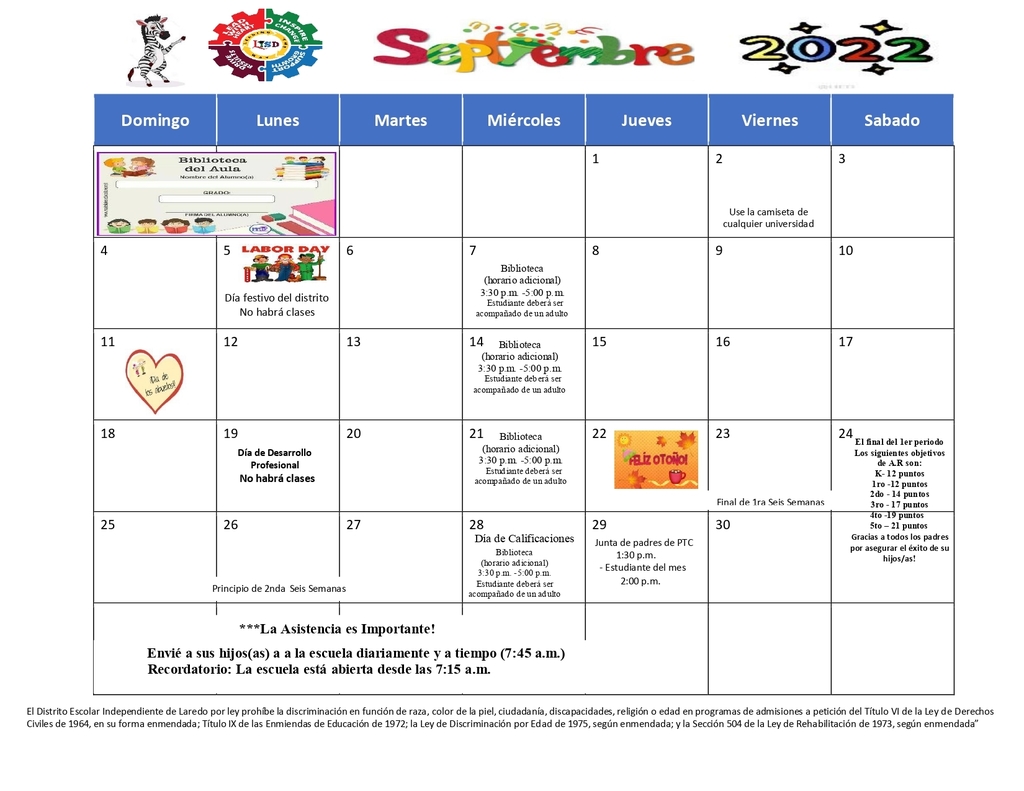 🎉Congratulations🎉 to our librarian, Mrs. Molina, and library assistant, Mrs. Mireles, for their dedication! Zachry received 2nd place 🥈 district wide in our AR Program. 99% of our students met their goal! We also recognize the hard work of our teachers and students as well! 📚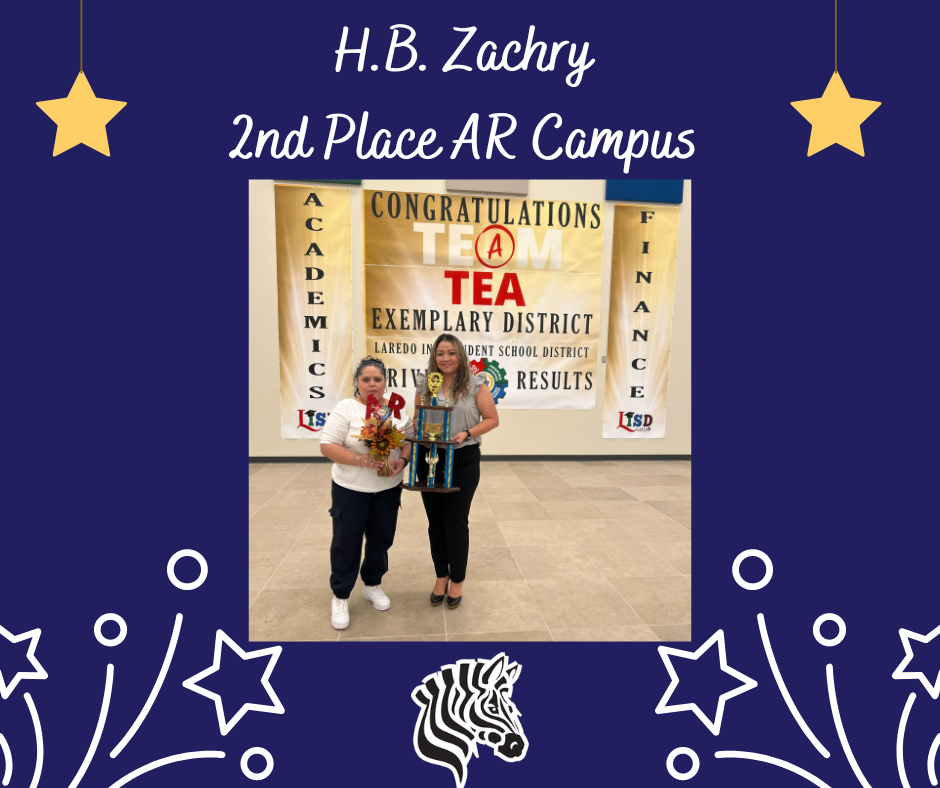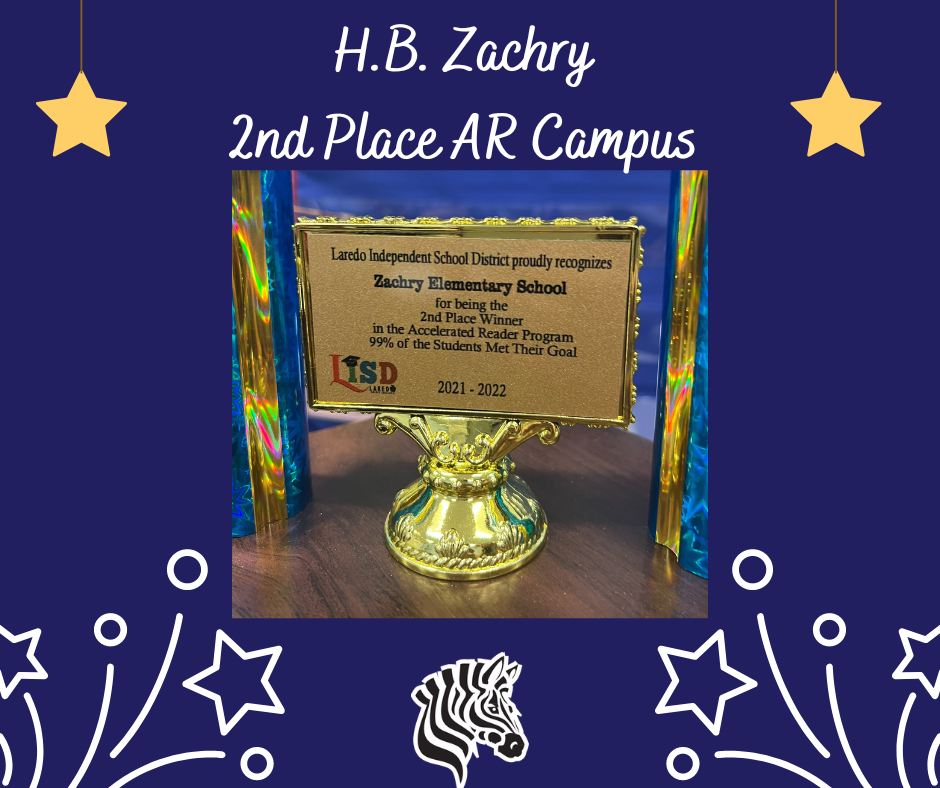 Today, our Zebras stood with the community of Uvalde as they began their school year. ❤ #UvaldeStrong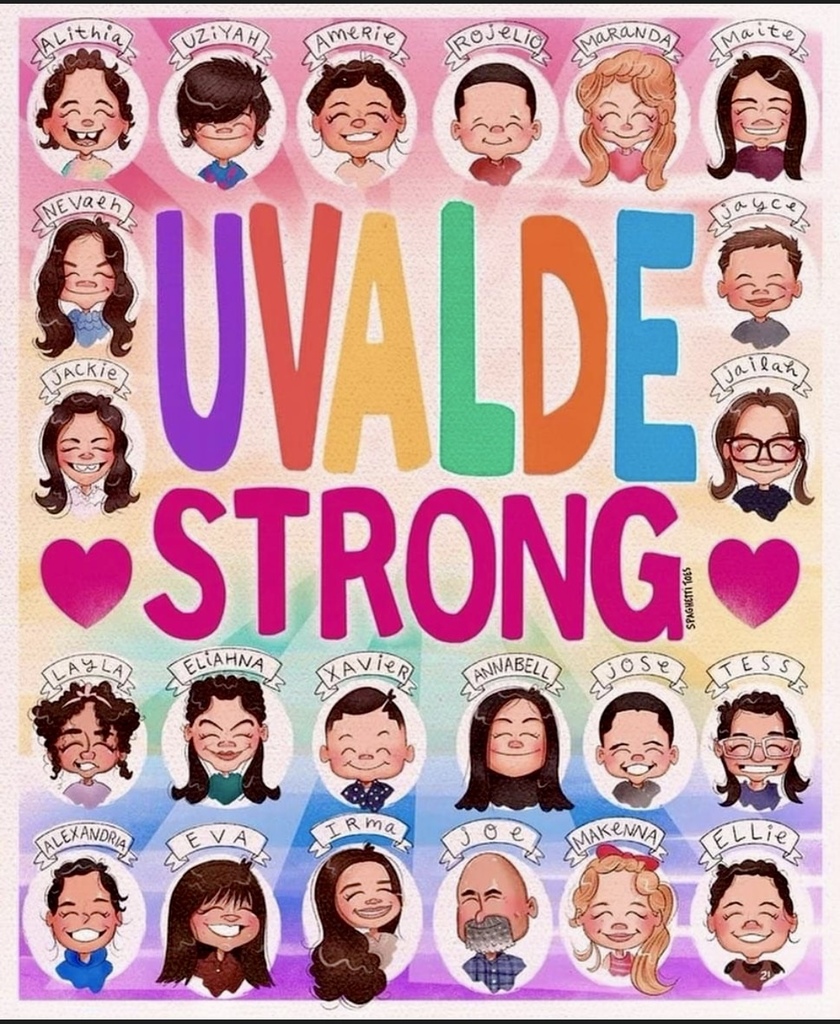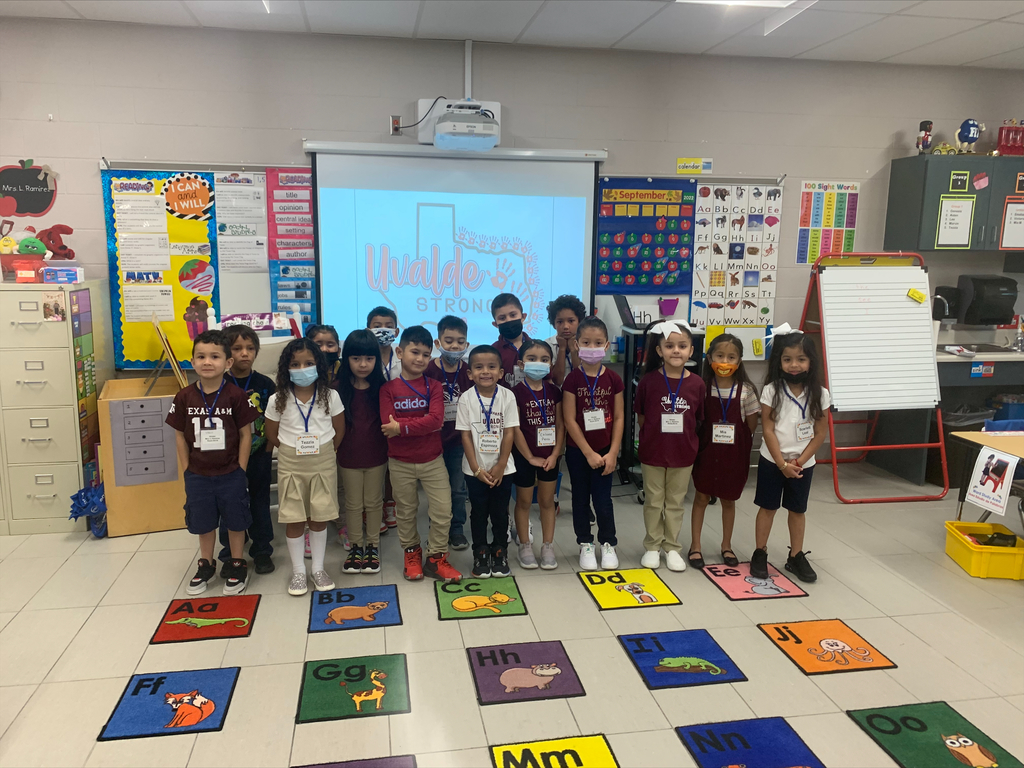 Let's support Uvalde CISD students and staff as they go back to school tomorrow, Tuesday, September 6, 2022. Students and staff may wear maroon tomorrow.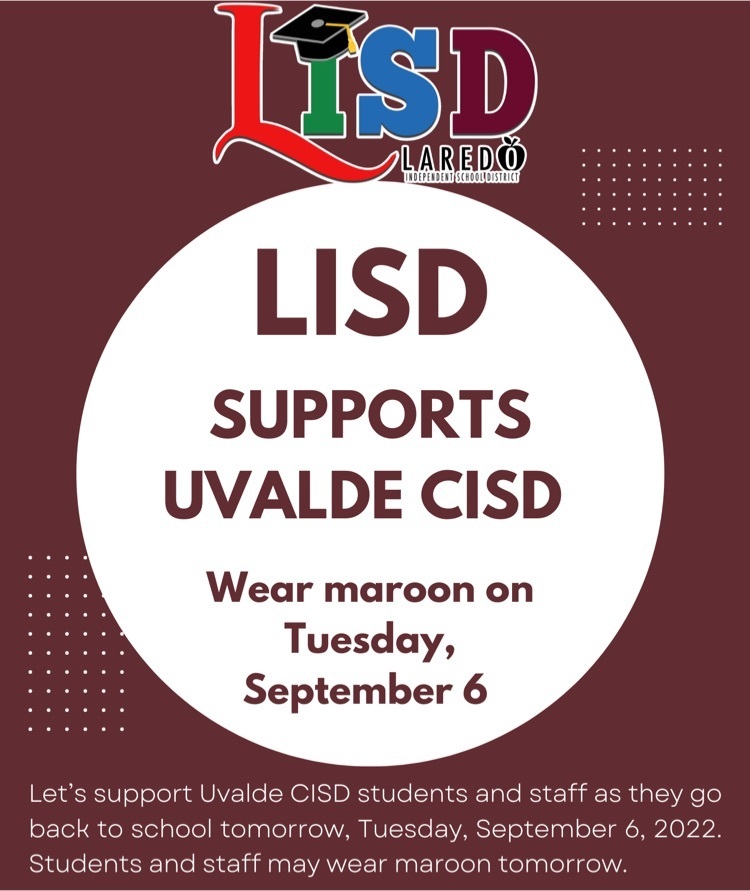 No School On Monday, September 5th! 📅 Classes will resume on Tuesday, September 6th.

Welcome back, Zebras! 🍎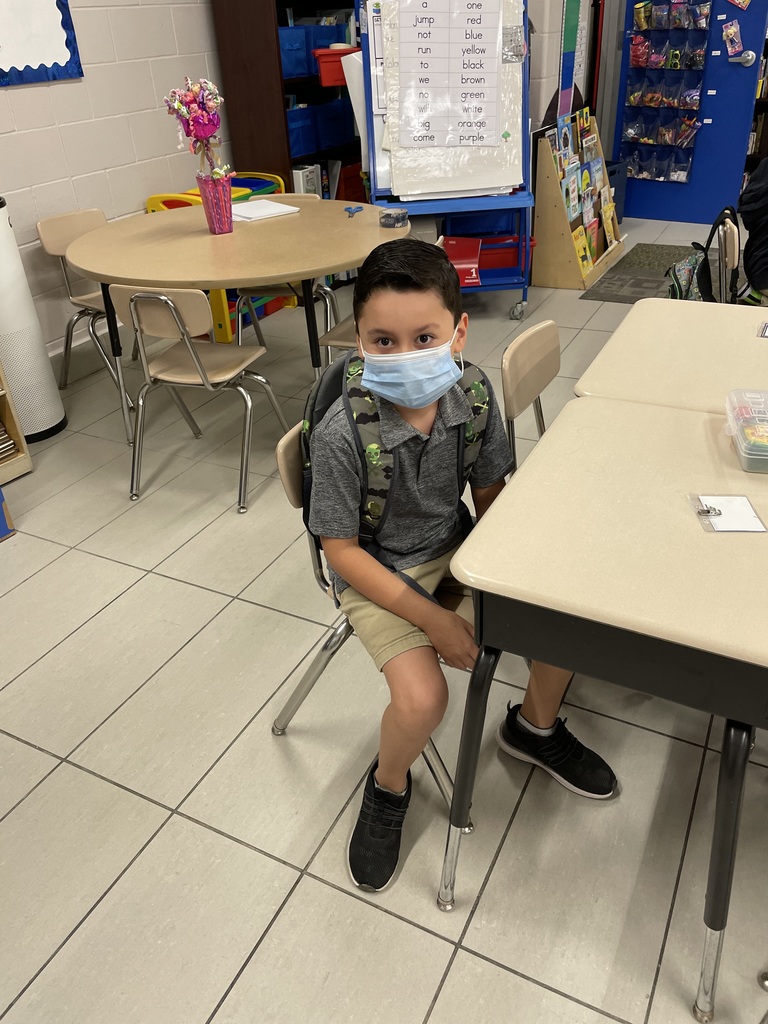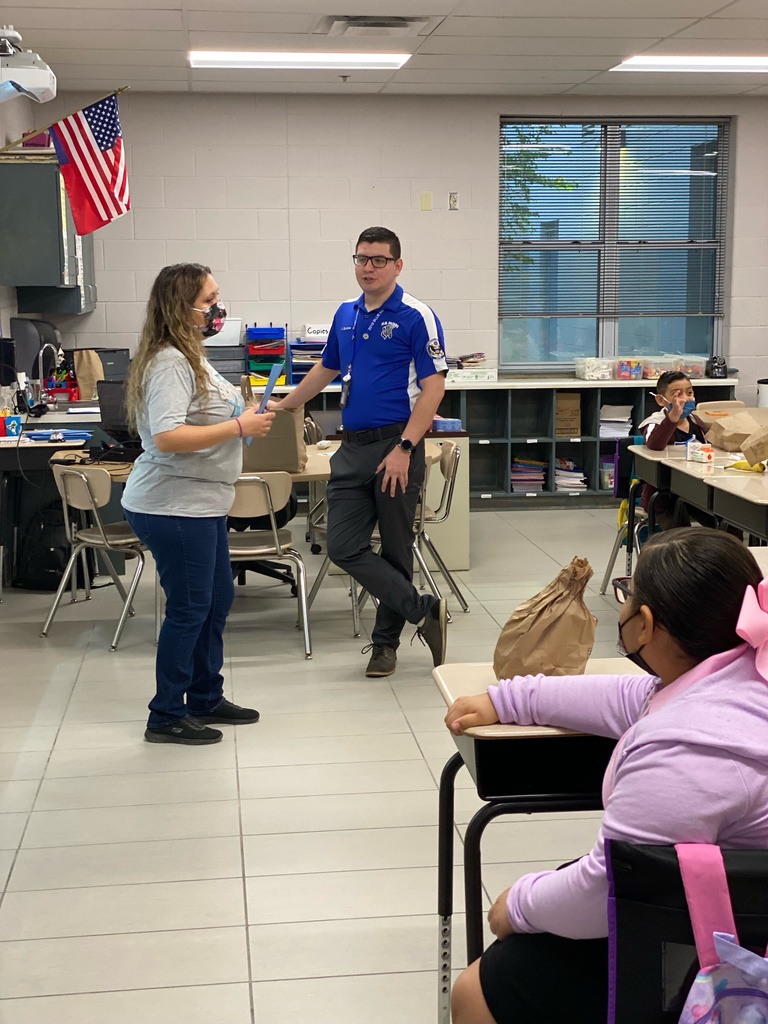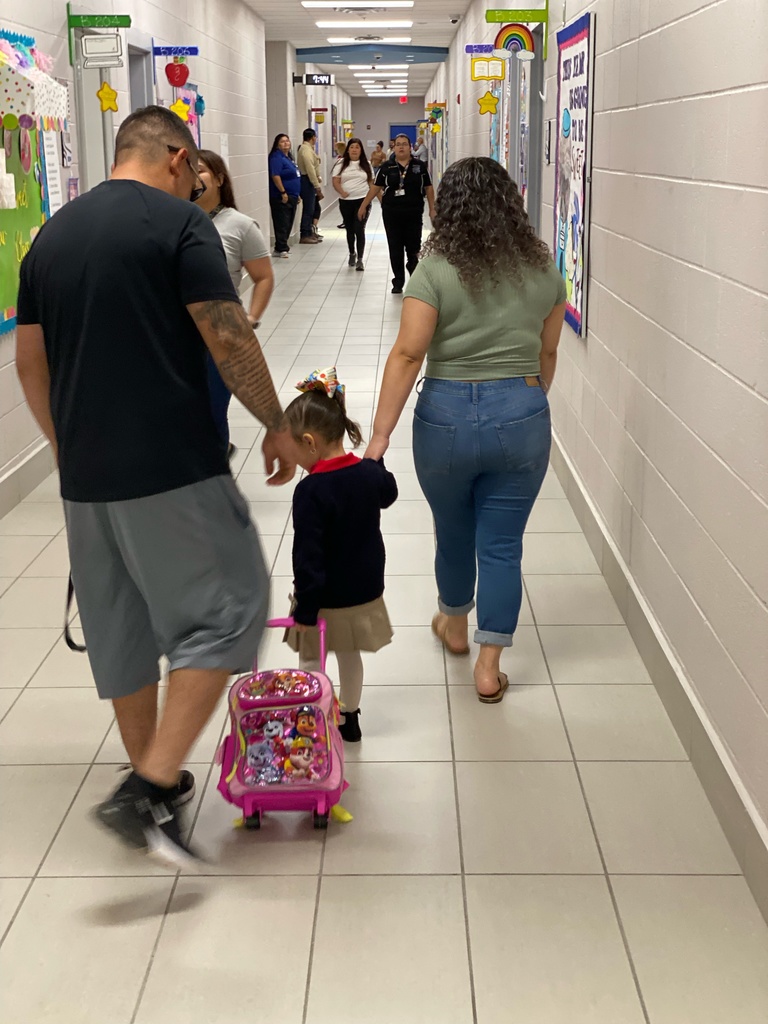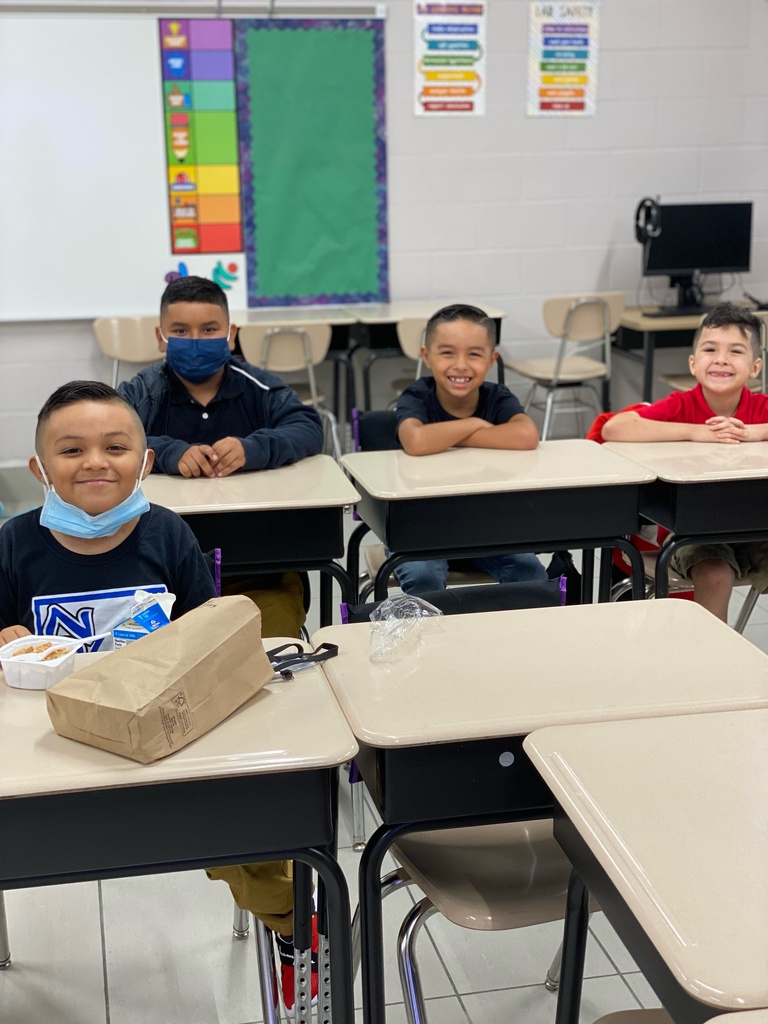 Welcome back, Zebras! 🍎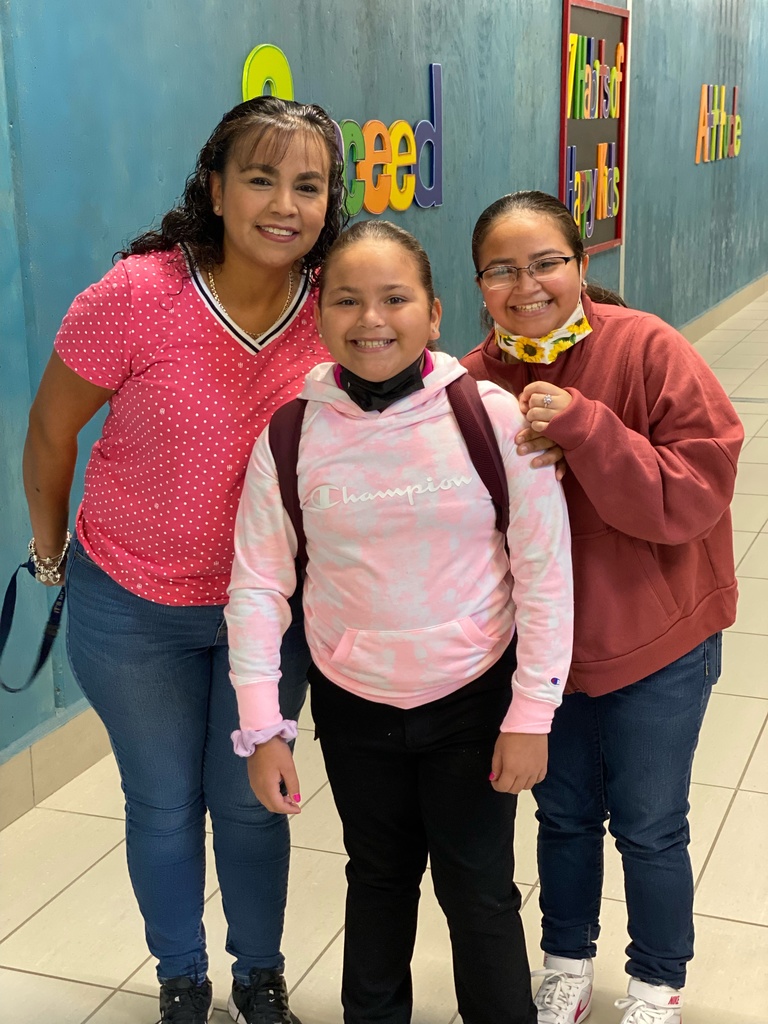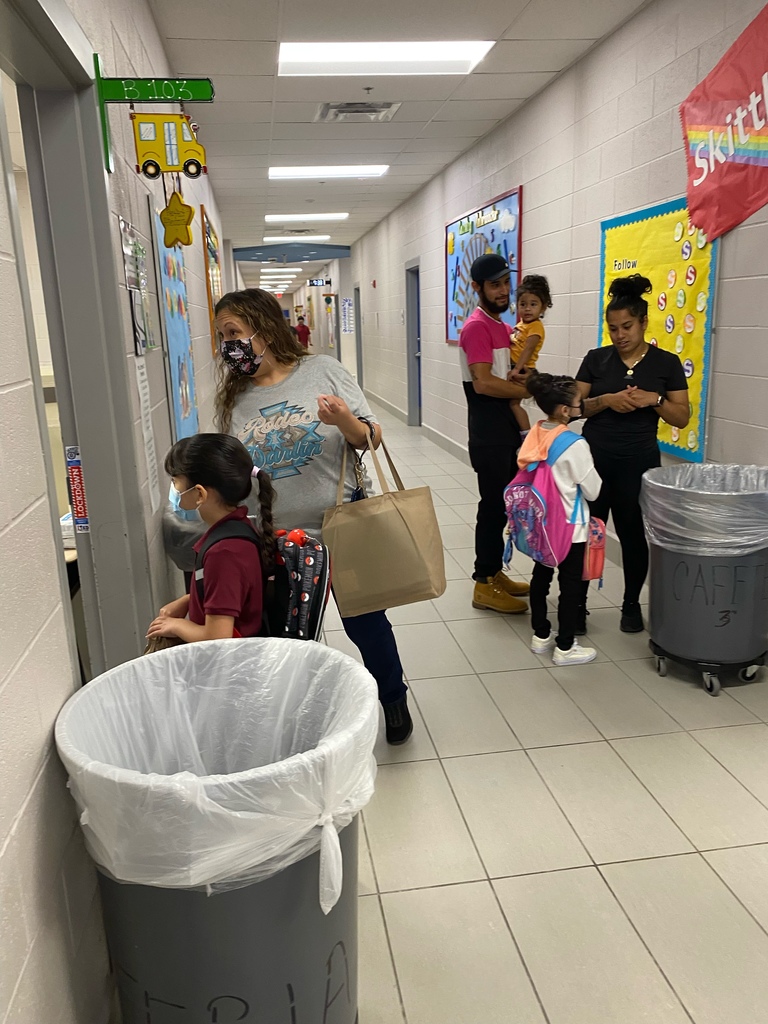 Welcome back, Zebras! 🍎